What a week/end!
My last final was Wednesday. Thank goodness school is over!
Thursday was my last day of work (my desk assistant job, but it will resume in the Fall).
After work I drove the hour and a half home, and then Friday ROAD TRIP!
The destination was San Diego to see Dillon since his baseball team was there playing for the weekend.
Now, I've never actually had a road trip before, besides with my family.
I definitely expected it to be a little bit like a Mary-Kate and Ashley movie.
But it really just looked like this:
A six hour car ride = hair up, comfy clothes, and a lot of snacks.
And then the rest of the weekend went like this:
This is my favorite picture of us from the weekend. But oh my goodness look at my legs. It seriously looks like they are ombre.
It was so amazing to see the boy, and I was so grateful that my sister came along.
I had training this morning for my new summer job (yay!) and now I'm back home with the family (double yay!). Except this time is short lived because on Thursday me and my sister embark on another road trip, this time to Colorado to bring Dillon's truck to him!
I have not really felt like it is summer break. Summer breaks for me usually consist of sleeping in late and then lounging around the house all day. Exciting, I know. But there seems to be something going on every day! As soon as I get back from Colorado I start more training for my job, and then the following week the job actually starts! So much, but so far I'm liking it. :)
Do you have any exciting summer plans?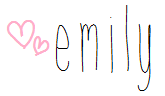 Linking Up: Mingle Monday, Weekend Shenanigans, This Weekend I, Monday Morning Gossip