The day after I came home from
California
I hopped in the car with my mom and sister and made the three(ish) hour drive up to Flagstaff. My sister goes to Northern Arizona University up there, and we decided to make a day of it to help her move into her new dorm and enjoy the cooler weather.
On the way up we literally drove through the clouds. I wish photographs accurately portrayed exactly how it looks because it was probably one of the coolest things ever.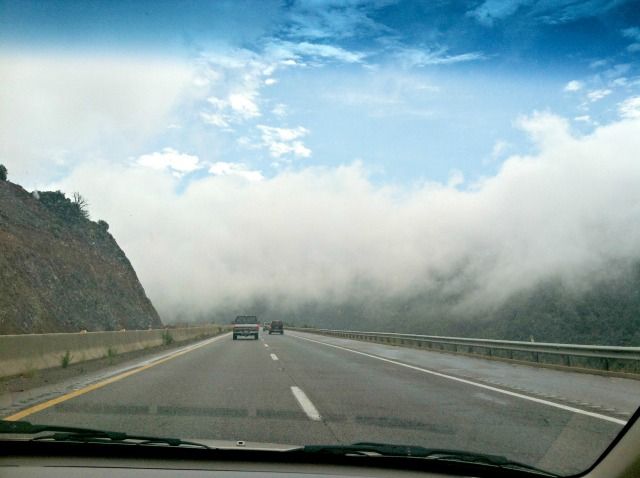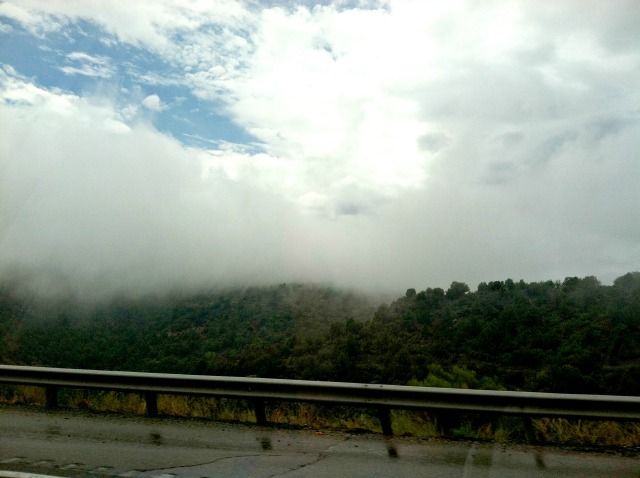 Once we got there we went straight to unpacking the car and moving it all into her new dorm. She has an apartment-styled dorm which is really cool. It has a living room with a couch, table, and desks, a small kitchen, a separate bedroom where all three girls have their beds and closets, and then a bathroom. I wish UA had something like this!
Then we walked around the campus because my mom had never actually been able to walk around, and it had been years since I took my tour of the campus.

We're cute.
Then we went to chick-fil-a. Anyone who says Disneyland is the happiest place on earth is lying...bring me to a chick-fil-a and I'll be nothing but happy. ;)
My sister got annoyed of us really quick though. She says she has "trouble with transitions." I scoff at that, I just think she can get a little bitchy. But we love her none-the-less. :)
Unfortunately, Flagstaff is around a four hour drive from Tucson, but I might just have to suck it up soon because I miss her!!